Hellenic Enterprise Management Association (EEDE)
Evaluation of the ESPEP Project - Unified Support for the Unemployed through Qualification Certification of their Professional Qualifications" under the EQUAL Initiative
Monitoring & Evaluation
Training Courses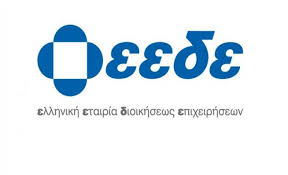 Duration:11/2003 - 05/2004
Client:Hellenic Enterprise Management Association (EEDE)
External evaluation at the Development Partnership (A.S. Spartakos) level of the national actions of Actions II and III of the ESPEP project, coordinated by the EEDE. The following steps were implemented to complete the evaluation:
Desk/library research, as well as a study of the A.S. Spartakos Action Plan.

Holding a series of meetings with the coordinator of the acting body, the Public Prosecutor, the administrator, the partners of A.S. Spartakos,

We are performing field research with structured questionnaires.

Focus groups. This technique revealed participants' perceptions of a given subject, which may relate to the relevance of the program being evaluated, Εχ its implementation, results, and implications.

Preparation of three Evaluation Reports of the ESPEP project with corresponding analysis.
;

Text: Search in:

Search did not found any results. Please try again