Project Management
Social Welfare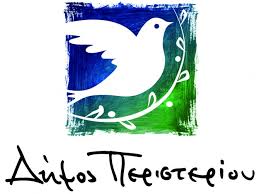 Duration:4/1997 - 11/2000
Client:Peristeri Public Limited Development Company (ANANEPER)
Innovative integrated development program with multidisciplinary character and particular requirements consisted of the technical management of the whole project, with specialized strategic planning and management services for the URBAN Community Initiative. The Program consisted of an innovative integrated multidisciplinary development program, implementing a package of actions combining the reform of obsolete infrastructure with economic and productive activities, completing measures to combat social exclusion in deprived areas, and efforts to upgrade the labor market and the quality of the environment.

URBAN Community Initiative included interventions in urban centers, such as the Municipality of Peristeri in Attica, where deindustrialization, unemployment, degradation of the quality of life, and deficient social welfare infrastructure prevailed. For the 1994-1999 programming period, 118 programs at EU level six subprograms were funded in Greece, including 11 Municipalities with the Municipality of Peristeri participating in the Program with 10,227,000 €.

Actions have been implemented under the Program to increase employment, upgrade the labor market, and promote social policy. In particular, within the framework of the subprogram, the Center for the Support of Craft Businesses (KYBE) was established. Three buildings were built as counseling stations for working women, the creative work of children aged 6-12, youth-prevention of medical-social problems of youth. Finally, training actions were implemented for the development of human resources.